Good to see you here!
You took good decision to increase your productivity!
Do you know globally people spend 3.5hrs per day an average on their smartphones?
Know how much time you're spending on smartphone today!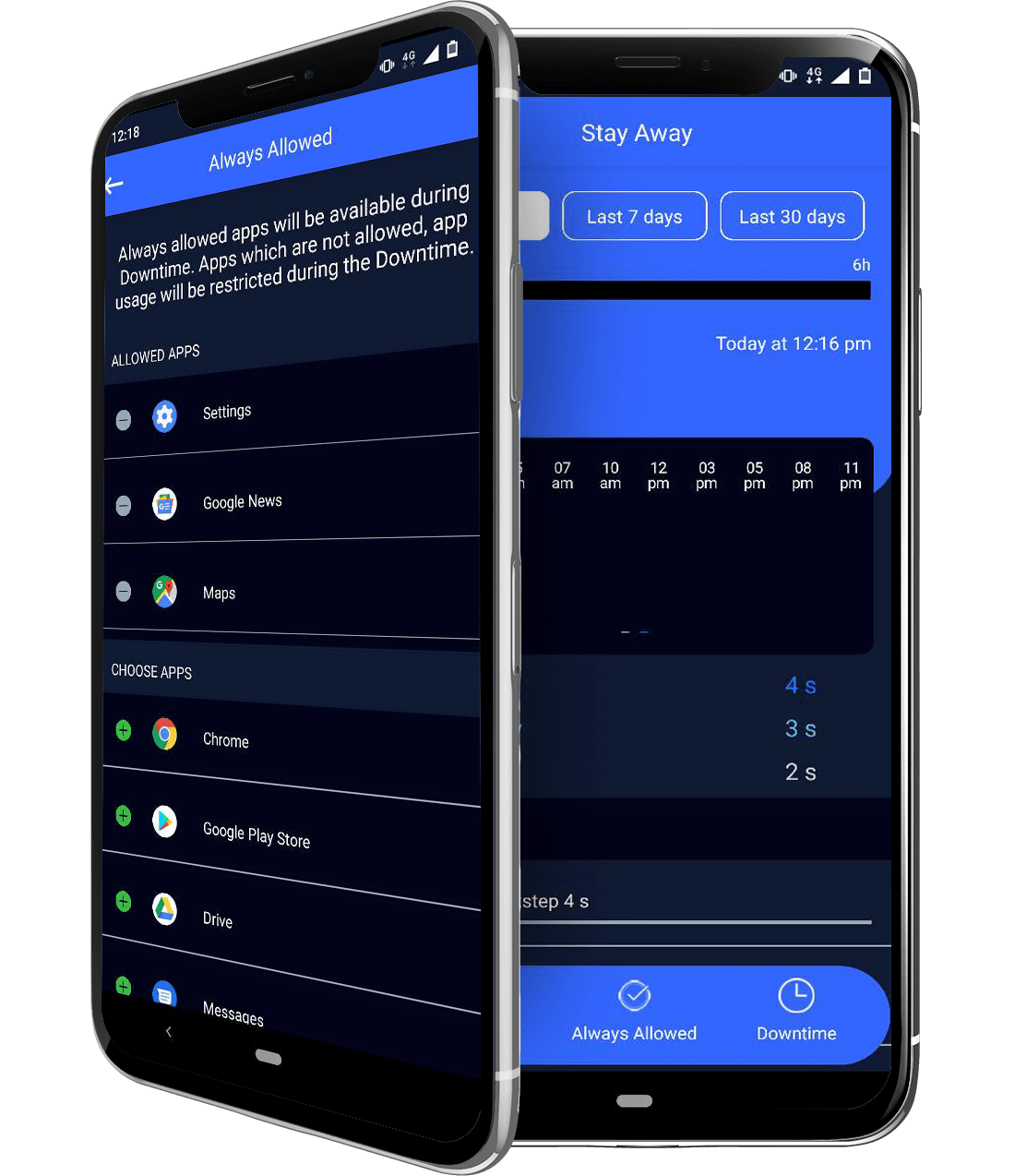 How It Works
Stay Away app makes you aware about your phone usage. It estimates time usage of each app you use on your phone.
App has 3 core features which will help you to minimise your phone usage & increase productivity.

App Limits
Set usage limit to apps on which you spend more time.

Downtime
Set the downtime where apps will be having no access.

Always Allowed
Allow some important apps even in the downtime.
Want to know if you're addicted to your phone or not?
Checkout this video.
Amazing Features
Stay Away offers awesome features to their users.
USER DATA PRIVACY
We only save your e-mail ID to send password in case you forget it. Read our privacy policy
CLEAN CODE
Stay Away has been designed with clean coding which asks only required permissions.
SECURE APP
Strong PIN lock system keeps your app secured.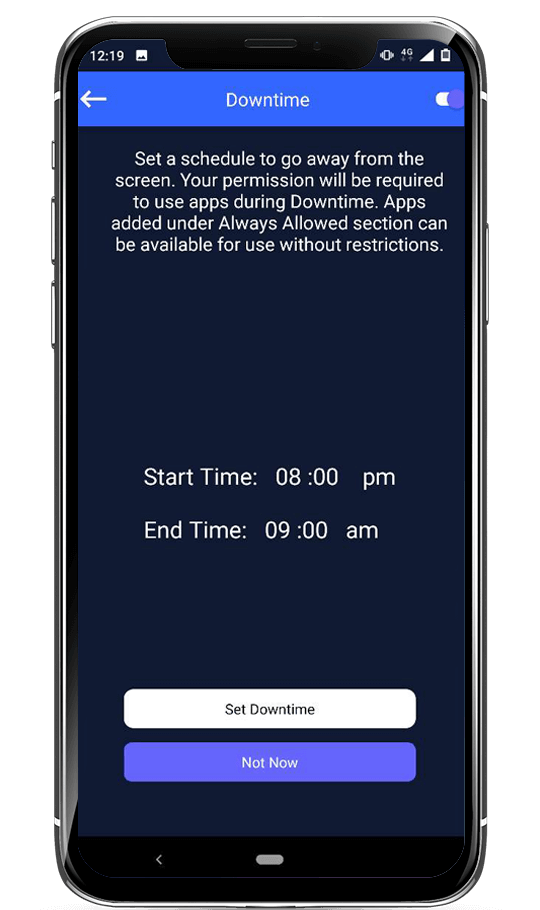 MODERN DESIGN
Simple yet attractive user friendly interface. Dark mode UI which won't hurt your eyes.
PREMIUM FEATURES
Our 3 core features enables the power to control your phone addiction.
QUICK SUPPORT
Our e-mail support team will reply to your queries within 12hours.
Watch What Our Users Are Saying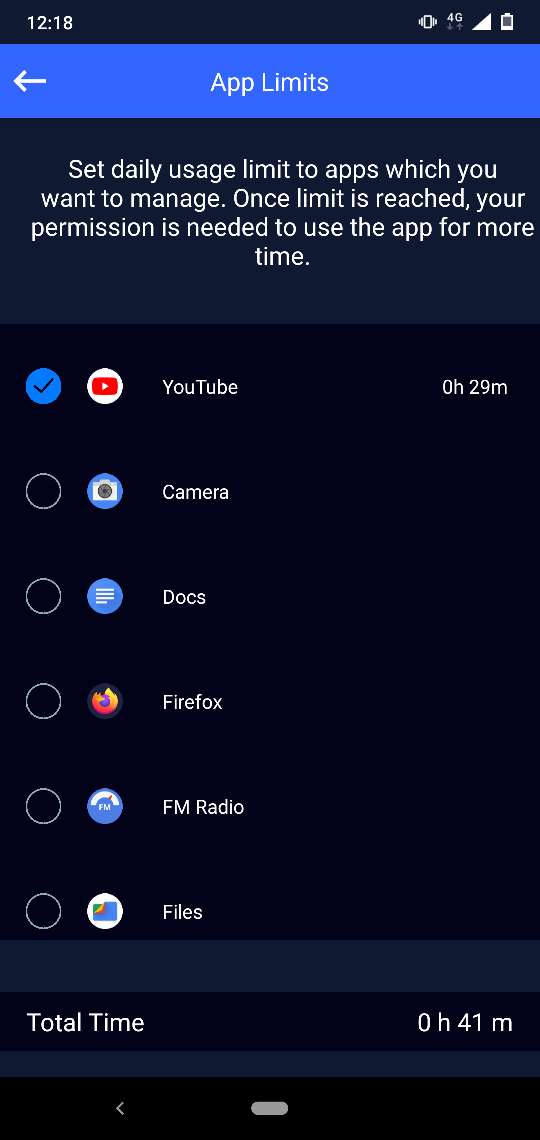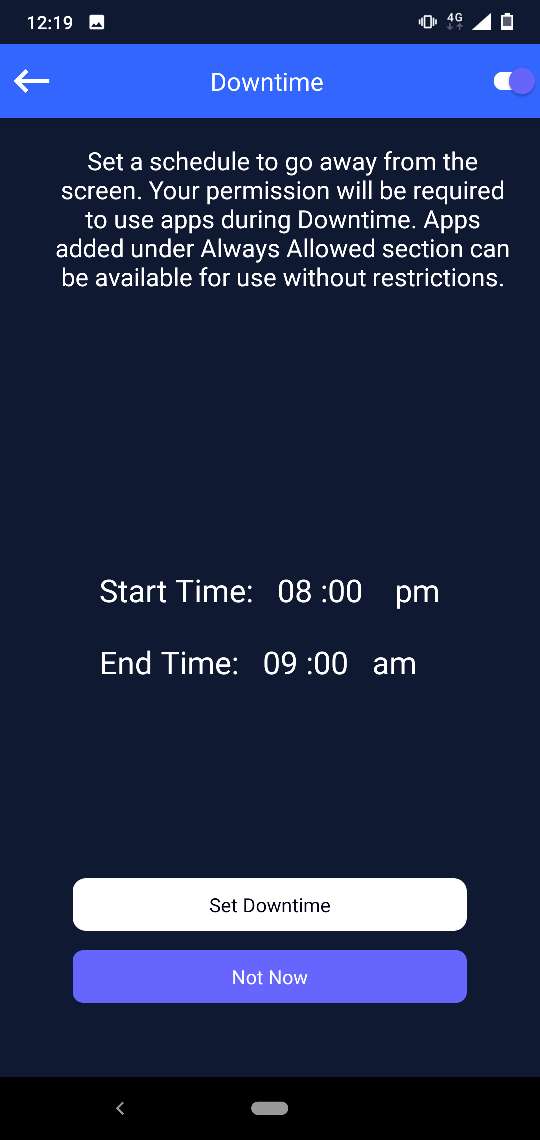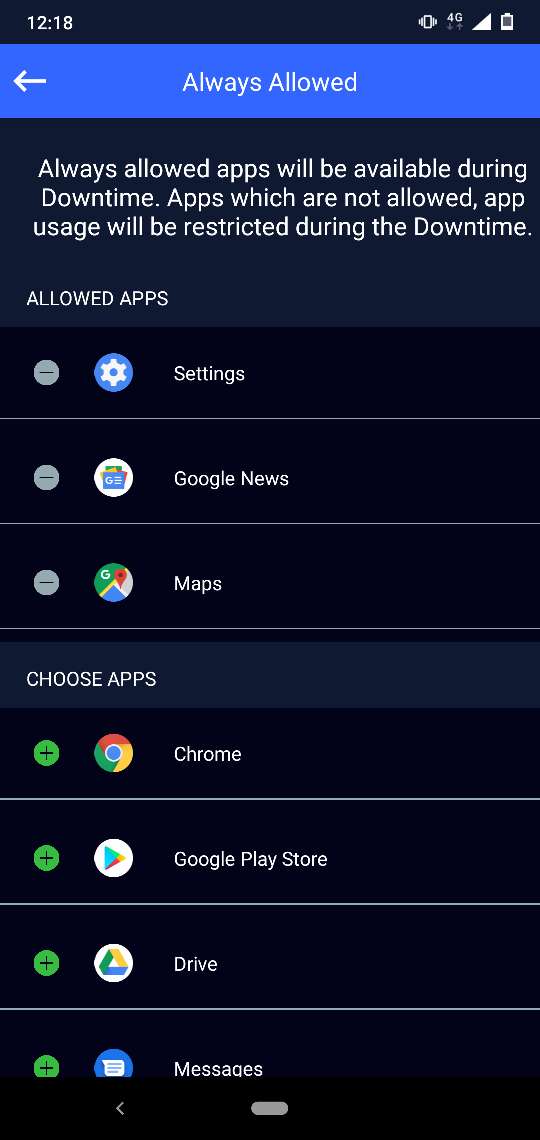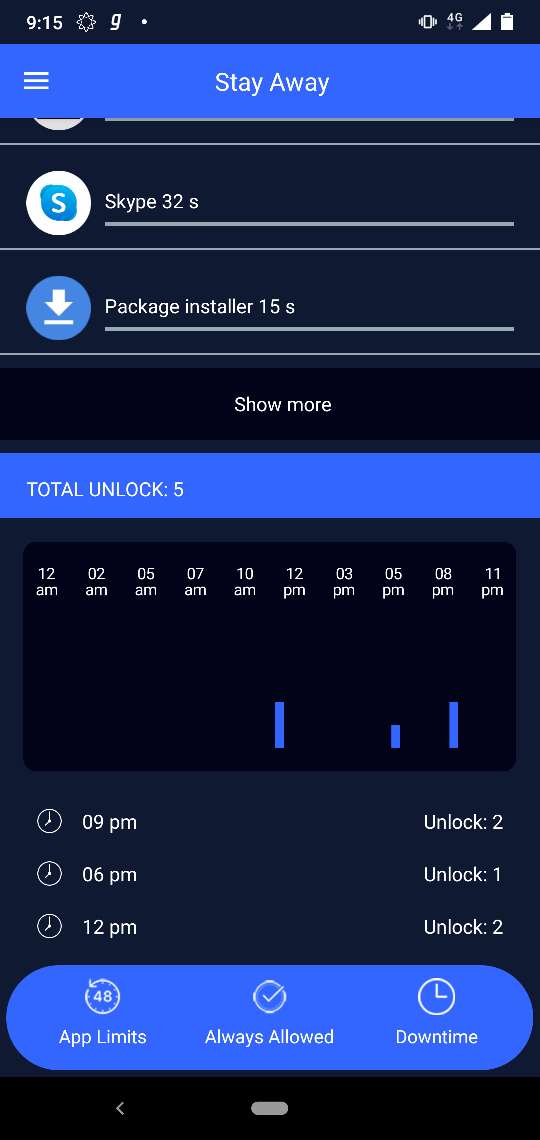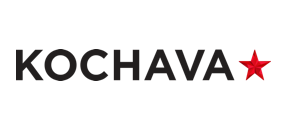 Other Features
To control your phone addiction, Stay Away has empowered with many great features.
Unlocks
This features makes you aware about how many times you unlock your phone & during what time. Awesome isn't it?
Usage Patterns
At a glance you can see daiy/weekly/monthly phone usage & its patterns from home screen of the app.
Weekly Notifications
Every Sunday you will get notification with weekly average usage of your phone.
Widget
Don't want to open the app? Cool… Use tiny widget & place it on your phone's home screen.
Blogs
Our weekly blog posts will help you stay away from digital gadgets. Subscribe to our weekly newsletter now!
Cost Effective
With our yearly membership you will get 50% discount. Hurry up! Subscribe today & get rid of phone addiction.

Great Pricing Plans
Get most out of the premium membership at lowest price ever.
Plus you willl get premium support where, your queries will be answered within 24hrs.
Full Access

24/7 Support

Weekly Blog Updates
Full Access

25% Off

24/7 Support

Weekly Blog Updates
Full Access

50% Off

24/7 Support

Weekly Blog Updates
Confused whether to subscribe or not?
Well, here are benefits of subscribing to Stay Away app:
 

Keeps you away from Insomnia disease.

 

Increases your productivity.

 

Keeps you away from Myopia disease.

 

Makes you real thinker than just Googler.
AMAZING can't describe with words just experience it
Reyyan Nur Ural  – From Google Play Review
It's a good app..It helps to find out how much time I spend in every app..I can select the time which I spend to each app..really a helpfull app..you all should try it🙂
Mumu Roy

– From Google Play Review
I used to spend the whole day scrolling through my phone. But when I started using this app, my hours on using my phone decreased from 10+ hours to 4 hours or less. I became more aware. It's super effective!
Cypher Choi

– From Google Play Review
Get The App Now!
Want to be more productive? Get the app from Google Play Store.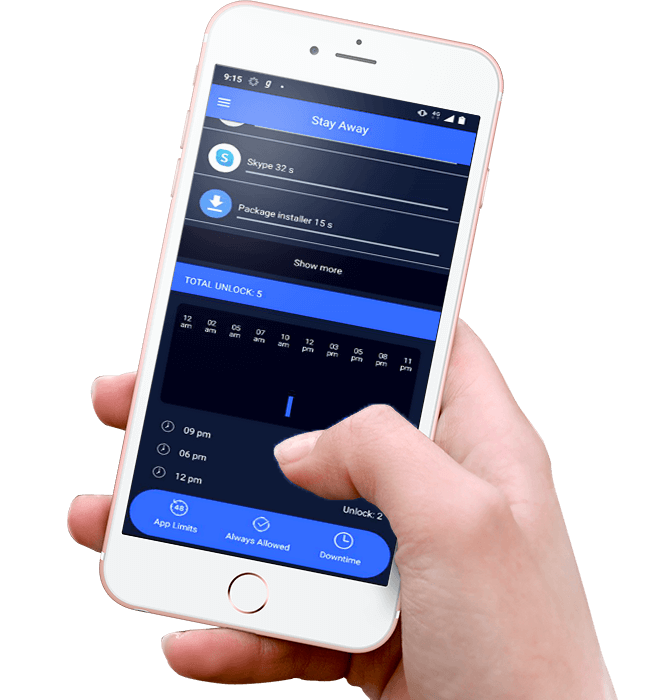 Trusted By 5K
So Far In 2020
21666
Total Downloads. Still Counting
Blog
To fuel your brain, our team have been crafting articles every week.
Subscribe to our weekly newsletter to stay focused & productive.
How to find us
Head Office
 Office# 402, Vireshwar Heights, Khopoli
Mumbai, India – 410203
 ‭+91 80809 32560‬